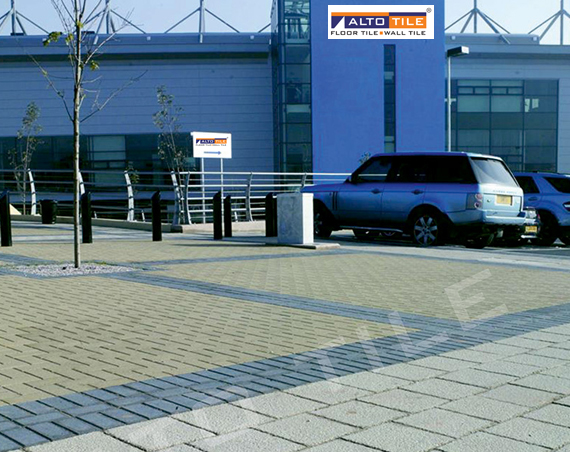 Serving quality products with client satisfaction is the main motto of the JK MOSAIC TILES , hence best possible measures are been taken into consideration while supplying paver blocks. The products supplied to the clients are first undergone through the quality check inspection team and surwayed properly so that a flawless product is been provided to the client. Further, a team of competent personnel are assigned with the task to ensure that only flawless products are delivered at our clients' doorstep within the scheduled time. The products are tested and examined using latest technologies and machinery. Following parameters such as its density, softness, tensile strength dimensional accuracy are been considered before supplying the product.
Pure geometry, linear, curvilinear lines fuse with each other creating stunning design effects embellished with rich textural effects.

Alto Tile are not mere showpieces but serve a definite purpose. They are anti-skid and can withstand wear and tear for a long, long time…

The tiles of Alto are ready to be laid.They come in a wide spectrum of Colours complementing variety of interior/exterior, colour, texture and pattern situations.

Alto Designer Tile result in huge savings in terms of time and cost.

Seeing is believing... When the tiles are laid, they produce the most stunning effect - a visual treat you will cherish forever!

Prepare yourself to experience the unlimited beauty, which will unleash the Designer, Artist and Poet in you...